IRC regularly partners with the following companies and consultants.
REAP Change Consultants – Stephen C. Maack, Ph.D.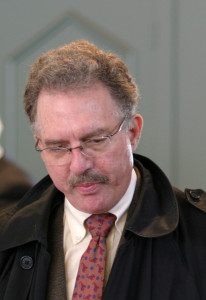 Dr. Stephen C. Maack is the founder and owner of REAP Change Consultants in Los Angeles. Drs. Upton, IRC President, and Maack have collaborated on various projects since 2003, notably those related to STEM program evaluations at the university and K-12 levels. They are currently working together on an evaluation contract awarded to REAP Change on an NSF-funded STEP grant at Los Angeles College designed to help community college student transfer to university-level STEM programs. The IRC/REAP Change team is also being considered for a Columbus-based library services project. Steve has over 30 years of experience in higher education. Moreover, he has specifically assisted library systems with their evaluation needs; these include evaluation of a Library Services and Technology Act grant for the Nevada State Library and Archives and two evaluation contracts focused on McGoogan Library of Medicine use at the University of Nebraska Medical Center. Steve holds a Ph.D. and a M.Phil. in Cultural Anthropology from Columbia University. He has taught university and community college courses in Cultural Anthropology, Peoples of Africa, Quantitative Anthropological Research, and Institutional Effectiveness. He is a member of the American Library Association, the California Library Association and national, state, and local institutional research, evaluation, and applied anthropology professional associations. He has served on the Boards of the Southern California Applied Anthropology Network and the California Association for Institutional Research. Steve is 2013 Chair-Elect of the American Evaluation Association (AEA) Independent Consulting Topical Interest Group.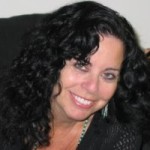 Rachel Ross is a professional Qualitative Analyst and Editor  in Los Angeles, California who has worked extensively as an Independent Consultant for social science firms, nonprofit agencies, entrepreneurs, authors, and publishers. She holds a Bachelor's in Sociology from the University of California Santa Cruz. Rachel initially worked in commercial broadcast news and public affairs (PBS) where she was mentored by the renowned journalist and commentator, Bill Moyers. In addition to training in journalism and communications, Rachel earned a TOEFL certificate as a Teacher of English as Foreign Language, and subsequently worked as an educator in Rio de Janeiro in the 1980s. Upon returning to California, she focused her investigative and wordsmithing talents on  qualitative research and analysis as well as project coordination for major firms in the social sciences and program evaluation. Rachel continues to teach English, public speaking and writing to immigrants, foreign graduate students and executives stateside, and remains fluent in Portuguese.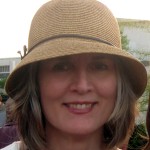 Nancy McKibben is a professional writer who is the author of Blood on Ice and The Chaos Protocol. Her first novel, The Chaos Protocol, was a finalist for the 2000 Ohioana Book Award for Fiction. She graduated Phi Beta Kappa from The Ohio State University with a B.A. in French and an (unofficial) minor in Russian. After graduation and marriage, she toured as the journalist with a singing group in the U.S., Asia, Western Europe, and Eastern Europe before the fall of communism. She and her husband lived in the United Kingdom for six years, and their first two children were born there. She homeschooled her six children through the eighth grade, including one son who completed his undergraduate studies at Harvard and medical degree at Case Western University. Dr. Upton was impressed with Nancy's posts on a Columbus-based homeschooling listserv which led to Nancy assisting IRC with classroom observations, stakeholder interviews, and report writing since 2007. She often works as a freelance writer for Edible Columbus magazine and other entities in Ohio.